ClassicBronze.com Sculpture Collection
Presented by The Four Winds Collection
---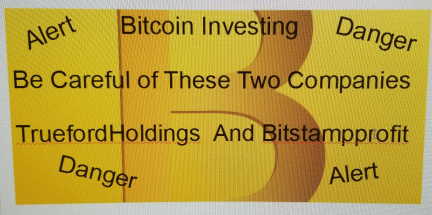 ---
---
---
BRONZE SCULPTURE INFORMATION
We represent four California-based bronze sculpture foundries with a combined 90 plus years of experience. Each foundry is committed to maintain high standards, artist integrity and product quality. Most Classical Edition bronze sculpture are available from all foundries and are made by the lost wax process in the USA. We will select from the foundry that gives you the best buy for your dollar and meets your delivery date.
The following list represents a sample of the high quality bronze figures (statues) we can provide to the public. If you do not see what you're looking for ask. Check out the New Classical Bronze Sculpture Editions - Many Originals and the New Art Deco Editions. We will continue to add Original and Limited Edition bronze pieces from all foundries as they become available. We are also adding many original bronze sculptures by local artist and other gallerys under the consignment page.
Check out our newest feature, images of original Frederic Remington Broncho Buster sold at major auctions houses over the last ten years.
Prices are subject to change and vary between foundries for the same item. We will contact you before completing your order if the price has changed by more than 10 percent.
All bronze sculptures will be shipped from the foundry after payment has cleared. Most items are ready to ship, however allow about 4 weeks maximum for delivery. Bronzes marked with (T) or over 135 pounds will be shipped by truck within the U.S.A. Some international orders will go by boat.
The following information is provided by Four Winds Collection based on material received from the foundry. Errors and omissions are not the responsibility of Four Winds Collection.
All prices are in U.S. funds.
---
SEARCH ClassicBronze.com
---
Monumental Bronze Sculpture Collection

CLASSICBRONZE.COM SCULPTURES - MADE IN THE USA

MORE CLASSICAL BRONZES - MADE IN THE USA

ART DECO SCULPTURES
LIMITED EDITION BRONZE SCULPTURES - MADE IN THE USA
The Lost Wax Process - The process used to create "The Four Winds Bronze Sculpture Collection".

CURRENTLY WE DO NOT HAVE ANY EXTRA CATALOGS FOR MAILING
For a full color catalog featuring hundreds of bronzes sculptures send a check or money order in the amount of $10 US funds to Four Winds Collection via our post office box. The $10 will be applied towards your first purchase.
---

Old Glory Antique Marketplace                The Four Winds Collection (New Address)
Booth L-2, Four Winds Collection             P.O. Box 404
5862 Urbana Pike                      or     Monrovia, Maryland 21770-0404
Frederick, Maryland 21701                    (301) 972-1506 10am-10pm EST


For order information send email to: Four Winds Collection
---
Four Winds Home Page | Photograph Home Page | Sports Page | Toys and Other Collectibles | Richard Stone Reeves |Order Information

Last Update 04/28/2002

© 1995-2002 The Four Winds Collection